Hello friends from far and wide! We hope this email finds you and
your loved ones safe and healthy. As we get closer to December,
it seems that most of our vendors are finally getting back on track. Processing and delivery times are still delayed, but inventory is finally becoming more readily available (yipee!). That being said, there are still some product lines that are scarce, so bare with us as we patiently wait to restock!

We are happy to see so many of you returning lately, with many more making plans to arrive in the coming weeks. If you are planning a visit, be sure to check our website for updated business hours. We anticipate a return to our regular hours by December 1st, along with the return of our seasonal Sunday schedule! Don't forget to pack a face mask or two, as they are still required on the island.
In an effort to give our employees some well deserved time with their families,
we will be closed for the holiday weekend this year.
Monday, November 23rd - Wednesday, November 25th the shop will be open for business from 10AM - 4PM
CLOSED THURSDAY - SUNDAY for Thanksgiving
---
---
Sea Botanica
Yardage and precuts available, while they last!!

SEE THE COLLECTION HERE
---
SUNSET COAST

Hot off the bolt rollers in a
mesmerizing array of unique colors!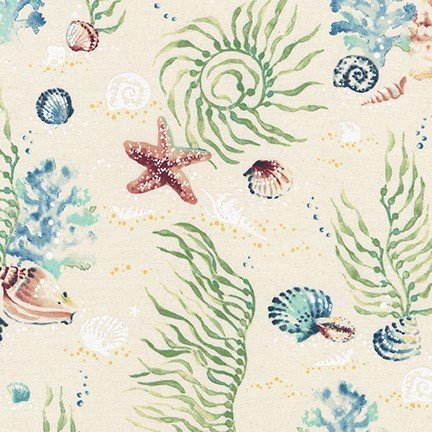 ORDER THE COLLECTION HERE
---
WORKSHOPS

We are back to running workshops and craft activities. If you are interested, please check out the CALENDAR on our website,
or stop in for details.




Due to limited class sizes, all registration is done by phone or in person at the shop. All Attendees are encouraged to bring a smock, as we are not currently loaning out aprons.
---

VISIT OUR WEBSITE
Three Crafty Ladies
....We are sew Sanibel